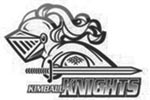 Dallas Morning News - Kimball Knights
The back to back - 2010-2011 and 2011-2012 - defending 4A state boys basketball champion Justin F. Kimball Knights have advanced to the state semifi

nal game

for the third straight year. The Kimball Knights (22-9) will be playing Northside Brennan (39-2) at 8:30 P.M. Thursday

evening.
Keith Frazier, a 6-5

,

185-lb. senior guard, was named a M
cDonalds All-American player in

February

, 2013. This week Keith Frazier was named boys

basketball

player of the week as he led the Kimball Knights into the state tournament semifinals

.
Congratulations to Coach Snoop Johnson and the Kimball Knights for

advancing

to the state semifinal ba

sketball

game in Austin fo

r three consecutive years.